People Moves
Carson Group Adds New Firm To Roster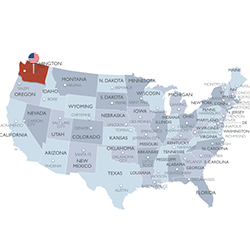 The latest firm to join the nationwide group of businesses is based in Yakima, Washington.
Carson Partners, the group of wealth management firms across the US, has brought over Financial Management, Inc, a business based in Yakima, Washington. It has more than $100 million in client assets.
The firm was founded by Clark L Permann, a senior wealth advisor, who has more than 28 years' industry experience.
The FMI team also Includes managing partner and senior wealth advisor Erik R Pielstick, who has worked in the sector for more than 20 years.
Carson Group serves more than 34,000 families through its 133 partner locations across the US.