Pathstone Adds Another Big-Hitter To Board
Tom Burroughes, Group Editor , August 26, 2020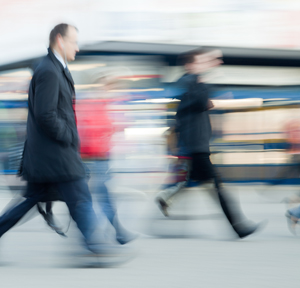 The family office business recently bought the Washington State-based Cornerstone, a wealth firm with about $4.0 billion of client money.
Pathstone, the family office which recently bulked up with an acquisition, has appointed prominent industry figure Mark Tibergien as a board member.

Tibergien recently served as chief executive of Pershing Advisor Solutions, an affiliate of Pershing and a division of BNY Mellon. Having started his career as a journalist, he eventually shifted into senior executive roles with a variety of firms.

Among his achievements, Tibergien led the merger of Management Advisory Services into Moss Adams LLP; the growth of Moss Adams into an authority on practice management for RIAs and broker/dealers; the positioning of Pershing to become one of the top three custody providers to RIAs and family offices in the US; and authored four books on valuation and management of advisory firms, published by Bloomberg Press/Wiley & Sons.

"Mark was part of the discussion eleven years ago when Pathstone was just an `idea', and he gave an instrumental industry keynote address to our leadership team at our January 2017 offsite. With Mark now joining our board, he has come full circle with the firm. Having both Mark and Ron as independent board members will be extremely beneficial to our business's long-term vision and growth," Allan Zachariah, Co-CEO of Pathstone, said.

Tibergien joins Ron Cordes of the Cordes Foundation as an independent board member. Before co-founding that foundation, which focuses on impact investing and social entrepreneurship, he was co-founder and CEO of AssetMark, a US managed account platform and co-authored The Art of Investing.
In late July Pathstone acquired Cornerstone, the Bellevue, Washington-based wealth management organization - a further example of M&A ferment in the sector. Cornerstone has about $4.0 billion of client money.