Who's Moving Where In Wealth Management? - Mercer, LPL Financial
Editorial Staff, August 3, 2020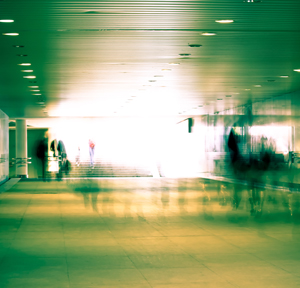 The latest senior moves in wealth management from across North America.
Mercer
As the alternatives market heats up, investment firm Mercer has appointed David Scopelliti as a partner and global head of private debt based at its Norwalk, Connecticut, office. Scopelliti, who reports to global CIO for Alternatives, Bill Muysken, will oversee Mercer's research and implement its private debt strategies globally.
The group, owned by NYSE-listed Marsh & McLennan, has seen strong growth in private debt in its alternatives business, managing roughly $4 billion in private debt strategies in a fast growing segment overall, it said.
Scopelliti brings over 30 years' experience in a variety of senior private debt and private equity roles, including serving as CEO of Alcentra Capital Corporation. Before that, he was a partner at debt and equity firm GarMark Partners, and previously head of private equity and principal investment officer at the State of Connecticut Retirement Plans and Trust Funds.
"Many professional investors are now recognizing the potential offered by alternative investments and Mercer has the ability to provide a tailored approach whilst keeping clients informed along the way," Scopelliti said. Alternatives are helping clients "reduce complexity in the current climate and improve their outcomes." Muysken added.

LPL Financial
LPL Financial has welcomed Bernicke Wealth Management to its broker-dealer and hybrid registered investment advisor custodial platforms.

The team has aligned with LPL-affiliated Great Valley Advisor Group, which offers supervisory responsibilities and a technology-driven full-service RIA.

The Bernicke team oversaw about $530 million in advisory and brokerage assets with TD Ameritrade and Triad Advisors, respectively.

Ty Bernicke, president and senior wealth manager of the eponymous business, launched his practice two decades ago under his father's mentorship. The Altoona, Wisconsin-based firm has since grown into a 21-member team that includes four financial advisors, paraplanners, technology specialists and several client services support members.