Philanthropy
HNW Philanthropy Distributions Surge Amid Pandemic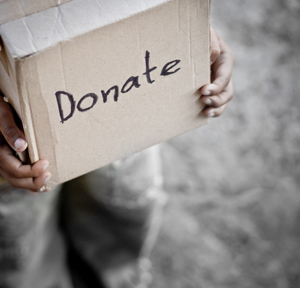 Holders of different charitable structures have ramped up distributions to various causes as a result of COVID-19, highlighting how the philanthropy side of wealth management is handling the crisis.
High net worth philanthropists have used private foundations and donor-advised funds (DAFs) to sharply hike customary distributions amidst the pandemic-induced upheavals, bringing forward their donations to the spring.
Senior philanthropy figures at Schwab Charitable and Morgan Stanley say that clients aren't waiting for the usual "giving season" towards the end of the calendar year – usually around Thanksgiving – but pressing the button now. People are digging deeper into their donation-linked portfolios.
Grant-giving has risen by 50 per cent year-on-year by Schwab Charitable clients, Kim Laughton, president of Schwab Charitable, told Family Wealth Report. "People have granted more than $800 million during this three-month (mid-February through May 22) period, substantially more than a year ago. It is an unprecedented volume of giving for this time of the year."
Melanie Schnoll Begun, managing director, Morgan Stanley Philanthropy Management, agreed that donations have risen sharply. "Clients ask should they step up and go beyond their usual grant-making….that is huge and I'm speaking to people about that on a daily basis."
The minimum distributions they are required to make from foundations is 5 per cent under current US law, she said.
"Every foundation is free to determine its own pay-out percentage so long as it exceeds 5 per cent…..We are advising clients over how to exceed their normal spending patterns. There's a mindset shift there," she said.
Some of America's most renowned businessmen and women have stepped up. In March, this news service reported that a cluster of business leaders donated a total of $75 million to support New York City-based social services and non-profits hit by the coronavirus pandemic, for example. Such payments are part of the "big gifts" trend in philanthropy. The donors in this example included former NYC mayor and media business leader Michael Bloomberg, medical equipment company heir Jon Stryker and hedge fund founder Ken Griffin. They paid into the NYC COVID-19 Response & Impact Fund. (See a commentary on HNW philanthropy and the pandemic here.
But beyond the media-grabbing examples of tycoons transferring big sums to charity is the cumulative weight of money transferring out of foundations and DAFs. The faster pace of donations from DAFs may blunt some of the controversy that DAFs have drawn in the past about whether pay-outs are made fast enough.
All money contributed to a donor-advised fund is irrevocable and set aside for charity. Annual grants from Schwab Charitable average about 20 per cent of assets, which is four times the required 5 per cent pay-out for private foundations, Laughton said.
"DAFs lower the cost and increase the efficiency and convenience of charitable giving. This leads to more giving," she said.
"Research suggests, for example, that donor-advised funds have helped sustain non-profits during prior economic downturns and we see them playing that role again today. Over 64 per cent of our donors report that they give even more to charity than they otherwise would because of their Schwab Charitable accounts," Laughton continued.
The pay-outs will add to debate on how HNW and ultra-HNW individuals should structure their philanthropy and set objectives, particularly at a time of intergenerational wealth transfer and heightened focus on social, economic and environmental problems in developed as well as emerging market countries. The coronavirus-driven lockdowns and social distancing measures have caused a massive rise in unemployment, damaged - in some cases permanently - businesses and damaged physical and mental health. There are also worries that medical problems besides COVID-19, such as heart disease, diabetes and cancer, haven't been adequately dealt with.
"There will be a big increase in homelessness in this country and around the world," Morgan Stanley's Melanie Schnoll Begun said. Another big focus is on education and of how to use philanthropic funds to help education, while food security and reliable access to quality nutrition are also themes.
COVID-19 effect
"Our team has compiled and distributed numerous resources for donors and advisors to help maximize the impact of our clients' philanthropy and added additional reporting capabilities to analyze the grants being made in support of COVID-19 relief efforts. Our team is working continuously to process and fulfill increased grant recommendations from our donors during this time of need," Schwab Charitable's Laughton said.
The crisis also underlines the idea, championed by famous philanthropists such as Bill Gates and Warren Buffett, of giving substantial portions of a fortune while the giver is still alive, rather than in an estate plan, she said.
Related to philanthropy is the non-profit sector that supports the fine arts. This area has suffered a big drop in revenues because of lockdowns, and philanthropy may need to help bridge some of the gap.
(Editor's note: On this Friday and at a time when there has been depressing news from many parts of the world, it is all the more important for the wealth management industry and its senior figures to point out how HNW individuals and their advisors have stepped up to help in a number of areas. And at the same time, the wealth industry will be central to how capital is put to work in reviving enterprise, creating new jobs, delivering services and products. This is a time for the sector to shine on multiple fronts.)