Making History Inform Smart Financial Decisions
Yannis Sardis, May 20, 2020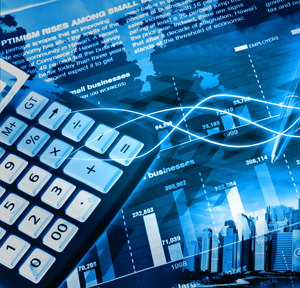 A world that is hungry for data and quick results often grants greater value to a popular conviction of future forecasts than to the intrinsic knowledge acquired by realized adverse events. The author of this article urges us to pay history the attention it deserves.
This way, stress-testing would give us an idea of how stretched the loss-tolerance levels of an investment strategy may turn out to be during a crisis of historical precedence. To conduct such analysis, one needs to select an historical crisis of relevance (a subjective choice) and to apply changes to the risk factors driving the price of various asset classes (such as equities, bonds, credit, commodities, foreign exchange) accordingly, in order to assess the impact to the current portfolio if an "identical" market condition occurred. Such market shocks might be global or local in nature, so geographical disparities in valuation changes should be incorporated, while date ranges could largely match those of the referenced historical event, with the return change being the cumulative one over the entire testing period.
The graph below demonstrates an example of the historical stress-testing concept at work, for a global, multi-asset, multi-currency diversified portfolio. The model portfolio is heavily weighted toward US assets (with its remaining balance allocated to Europe, the UK and Japan) and it provides a multi-sector equity exposure, whilst its fixed income component includes both corporate credit and sovereign bond holdings. The user-selected historical crises are the 2001 dotcom bust, the 2002 equity sell-off, and the 2007-2009 subprime mortgage meltdown periods, for which the simulation analysis depicts the market value changes of the portfolio should the market conditions which characterized these past crises occur again.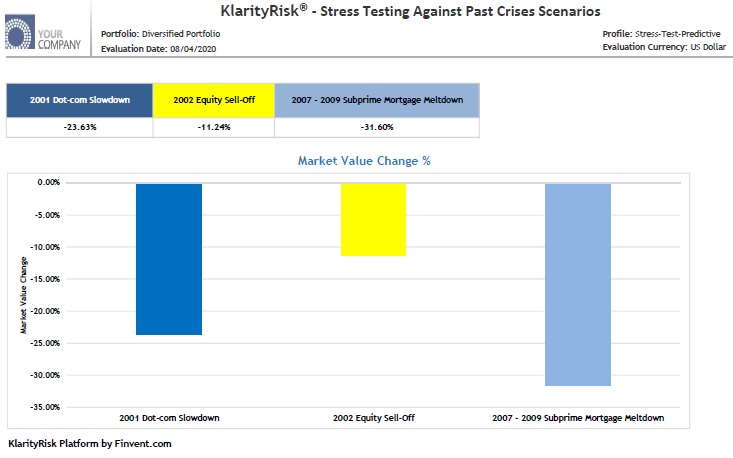 To adjust historical scenarios to modern frameworks, a risk management process should offer the functionality for stress modeling based on a combination of extreme past crises and the customization of factors to the current correlation dislocations, since each investment strategy may be subject to a different set of risk factors. Value-at-Risk-based methods provide a decomposition of risk exposure into its core sources, thus identifying over-concentration or risk-adjusted under-performance pockets.
As the above graph illustrates, risk measurement cannot be put on ice until market conditions dictate its sudden use. Extreme market events are evidently more frequent and violent than commonly thought of and their effect on portfolio performance should be diligently and continuously assessed. The ability to implement a multi-faceted portfolio risk analysis will enhance a manager's confidence of the capital adequacy a strategy or a firm needs to retain in order to cover significant losses in utmost detrimental market conditions.
About Finvent
FINVENT Software Solutions is a trusted provider of financial software applications and custom engineering services. The award-winning KlarityRisk platform specializes in investment risk analytics and fixed income performance attribution reporting, offered to financial institutions in European and African countries. Finvent is the sole SS&C Advent distributor worldwide and its products are natively integrated with those of SS&C Advent, and a partner of FactSet.