People Moves
Cetera Builds Client Growth Strategy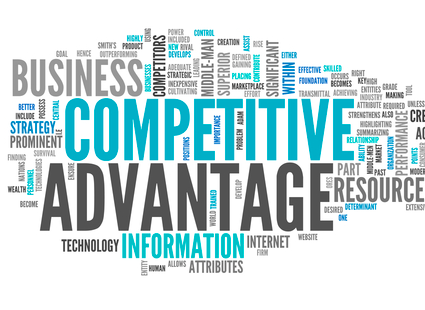 The pandemic raises the question of how wealth managers will drive up revenues and win new clients once the crisis passes its peak. One US group is already gearing up for that eventuality.
The Cetera Financial Group, a network of wealth management firms, is forging new teams to build client growth at a time when the industry needs to boost revenues once the COVID-19 pandemic subsides. It announced a raft of appointments this week.
Advisor growth teams will concentrate only on boosting organic growth within existing advisors' practices and help them reach more clients. The teams will serve as the hub for the wealth of Cetera growth resources available to advisors across the organization.
"New roles and teams will be oriented around the advisor, focused on bringing Cetera's network of 8,000 financial professionals growth-based programs and services with a personalized and streamlined experience," Cetera said.
The move comes at a time when marketing and business development efforts to reach new clients - and retain existing ones - have been upended by the pandemic and the associated lockdowns. A few days before, Hightower Advisors launched a marketing platform to help advisors using its services to ramp up business. (See interview here.)
Cetera's advisor growth teams are led by Elisa Del Valle and Craig Markham, who are being elevated to the position of advisor growth officers. The team is completed with Malissa Lischin, who recently joined Cetera and brings 25 years of experience in financial services with a core competency in key account management and strategic growth. Cetera will continue to build out this team, it said in a statement earlier this week.
Kim Holweger has been promoted to head of operations for Cetera. Holwegger has 34 years in service roles at Cetera and will be expanding oversight across operations teams.
Jon Rothenberg has been promoted to head of advisor experience and service.
"In disruptive environments, the firms that thrive are those that `lean in' to change. We were fortunate to enter into this unprecedented environment in a position of strength, having spent the last 18 months engineering the organization to most effectively execute our strategy to help our advisors reach more clients through the delivery of an Advice-Centric Experience®," Adam Antoniades, chief executive, said.
Among other changes, Tim Stinson, head of wealth management, has new oversight for business development at Cetera. He oversees sales and consulting support of advisory platforms and investment solutions. Stinson has more than 20 years in the financial advice profession.
Bob Doolittle has joined the firm as head of enterprise engineering. In addition to overseeing the onboarding of potential mergers and acquisitions, he will be responsible for improving operational effectiveness and process efficiency. Doolittle brings 20 years of financial services experience focused on operating and transforming processes, technologies and practices.