Family Business Insights
How Family Enterprises Evolve - An Interview With Dennis Jaffe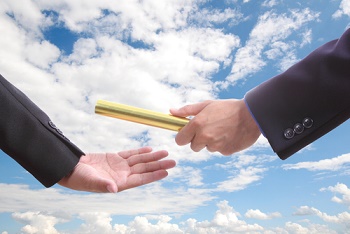 Joe Reilly, a regulator contributor to these pages, talks to an author of a book looking at how family-run firms have developed over the past 100 years, and what lessons they offer.
Family office consultant and regular Family Wealth Report commentator Joe Reilly recently caught up with Dennis Jaffe to talk about his book Borrowed from Your Grandchildren: The Evolution of 100-Year Family Enterprises. We thank Joe Reilly for conducting this interview with an important writer and thinker on issues in the North American wealth management sector.
Joe Reilly - First of all this a real magnum opus, you have brought a great deal of the best work in the family business field together and given it form and structure that is useful. I know you have been working on it a long time.
Dennis Jaffe - Well yes, it is true. It has been seven years. I've been in the industry a long time and I was seeking to move the field forward from a comfortable place, but also challenge some notions as well. I believe that the 21st century family business is evolving in some new ways and that the field needs to open up to realize that. The current crisis just accelerates what was already happening.
How did you get started on the project, and when did you know you had had enough?
Jaffe - With all the information that we read about dysfunctional families, we wanted to study the quieter and less public families that were successful, to learn from them. We interviewed in depth two family members from two generations of business families that had thrived for more than three generations, as both a family and business or portfolio of family enterprises. Since we were studying hundred-year families, we decided that our goal was to interview a hundred. I read a lot of social science, and I am suspicious when people report from ten or twenty interviews or else "thousands." Given the great diversity of business families, we thought a hundred was a good size sample. I have all the interviews transcribed, and we are still continuing to interview and build our database. I also wanted to get beyond the US. I wanted to see how families contribute to the economy of the world, and how are they different from a public corporation with non-family owners.
Why study long-term family business?
Jaffe - Well, recent research tends to offer only a snapshot, a one-time view and what we want to know is what are the good things to do to preserve and develop the business, how did they emerge and develop over time? The way to do that is to get the families who have been successful over a long time to look back and say what did we do to get where we are, and what are the things that worked? So, it seems like selecting the best families, the long-lived families that have a shared identity as a family and see if they can tell us what is helpful in sustaining a family business. I didn't want to study families that were falling apart, I wanted to study families that were together and use positive, appreciative inquiries.
Do you think family business fills a special role in the world, outside of patient capital?
Jaffe - If you look at global business you see that families are investing and becoming major contributors to private capital, venture capital and start ups and globally they are becoming very important investors in the future. Infrastructure projects, environmental projects, new food, as well as technology. They are very important. In fact, global families are significant players in providing investment capital for new ventures.
I was pleased to see George Marcus quoted in you book. (Marcus is a cultural anthropologist who wrote a unique book about family fortunes called Lives in Trust.) The great idea of the book is that wealthy families look more like corporations. They are a fortune with a ring of advisors around it.
Jaffe - Yes, it is a great book. The model I formulated in the book to describe family resilience, the Generative Alliance, actually came from his insight about what happens in a wealthy family when advisors come between the generations and become a factor. Professional advisors and non-family executives can even become their own interest group, because they want to survive and stay trustees and keep their livelihood. They enter large successful business families in between the older and younger generation. The Generative Alliance notes that the family just can't succeed if they only develop a professional business with great advisors. They also have to keep nurturing the creativeness and the energy of the new generations for new energy, ideas and opportunities. The family can get unbalanced when they only listen to the advisors or the business professionals who are not innovation-oriented, rather than listening to the new generation and their new ideas and blending them with the professional discipline of advisors.
Is there any way for families to prevent this bureaucratic class from becoming a barrier?
Jaffe - Well, if you look at the big foundations like Ford and Kettering and Kaiser, they had all eventually forced family members off the board. The advisors don't feel that the family is professional enough to contribute, and in so doing the advisors can alienate the family from the next generation and view them as seekers and takers rather than partners, and that is the problem.
What about the agency problem, that groups become entrenched and try to preserve their own position?
Jaffe - That is a challenge. The way you deal with the agency challenge in the family is by opening it up to greater engagement and inclusiveness, not by just turning control over to the agents. You have to work with them. The challenge that each new generation of a successful family has is that they have to build the capability and commitment of each new generation before they turn power and control over to them. There is a long period of shared learning and apprenticeship. They have to develop the next generations' ability through educational programs and development programs and junior boards to encourage them to develop responsible behavior.
You mentioned that you wanted to challenge the field a bit. What are the notions you are challenging?
Jaffe - First of all the idea that professionalization is all you need to do. Ten years ago, researchers started noting that entrepreneurialism was also emerging in long-term business families. If you look at these directions - professionalization and entrepreneurialism - they are both important, but they don't play comfortably together. The challenge of the family is to integrate these two strains into the business. Discipline, which I call the craftsman orientation, and entrepreneurialism, are hard to link together with the legacy of ideas. The family business can't just be professional. Then it basically becomes like General Electric, an entity that will work itself out of business because it becomes rigid and loses its energy. The families that I interviewed have recaptured the excitement by renewing their vision and moving in new directions. It is not the professionals and non-family CEO who do that, it is the new generation. So that is one, rediscovering the energy and redefining it. But it is a huge challenge for the family to do this successfully.
Second is what I call building a great family. The families in my research used their resources and wealth to engage and invest in the growth and development of the family over generations. Because otherwise the family business is just a bunch of people who happen to be related. But when they see the family business as a creator of non-financial value, as the family's path changes in the world, then these families become vital and generative and stewards, and can do wonderful things. The book shows how each of these 100 families shifted from external wealth creation to internal development of a new generation of the family. One of the problems is that most of the research is done in business schools, and they focus on the business at the center, not the family. So unlike Marcus, who is in sociology, family focused research does not exist in a business school. I am really writing about families, and how the businesses evolve and shift while my focus is the family and how it evolves and changes.