Company Profiles
Local Partnerships: FundCount's Middle East, Africa Expansion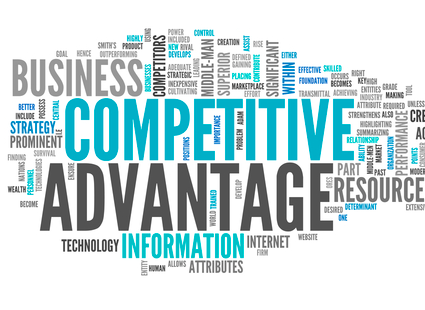 We talk to the US-headquartered firm about its foray into the MENA region and success it is enjoying there.
FundCount, the US-headquartered business that provides accounting and investment analysis software for wealth managers and family offices worldwide, is upbeat about its work in the Middle East and Africa. And that's unsurprising after it scooped two awards at this news service's MENA region gala event held in Dubai a fortnight ago.
Working with partners in places such as Mauritius – giving it great access to the Africa market – FundCount integrates its offerings with existing solutions that local clients have. This reduces costs for clients in what is often a price-sensitive market, Alex Ivanov, chief executive and co-founder of the firm, told this publication.
"The competition is different in the MENA region than the Americas or EMEA and with our historic success in the Middle East, we're well-positioned to take advantage of the needs there," Ivanov said.
Commenting on Africa specifically, Ivanov said FundCount needed a local footprint – which it gained through a partnership with a Mauritius-based fund administrator. Using FundCount, the firm is delivering expertise locally and helping family offices with accounting and reporting to gain insights from their data, an area of growing importance, he said.
Mike Slemmer, chief operating officer, Americas, told this publication that FundCount is working on ways that local clients can fit their systems with the firm's offerings and restrain costs. "With local [African] firms we have to be more creative with our solutions," he said.
The MENA region is another dimension to a firm that serves more than 130 single and multi-family offices, fund administrators, private equity and hedge funds firms worldwide, with assets totalling more than $150 billion. It has offices in Boston, Zurich, London, Singapore and Sydney. Globlly, the firm has more than 50 staff and revenues are up 22 per cent this year.
Middle East
The Middle East market, meanwhile, is a significant one for FundCount, given the considerable family offices space and other wealth management entities in that region, Slemmer said. In certain respects this market is not different in kind from the other markets in which FundCount operates.
Asked how the firm matched up to targets at the start of the year, Slemmer said FundCount had "met and exceeded expectations…penetration of the single family office space is good….we have signed up some significant SFOs in the UK as well as in the Middle East".
The firm is poised to announce new capabilities to integrate with "best of breed" applications, so the next few months are going to be busy for FundCount, he said.
In March this year this news service issued a report, "Family Office Focus: Efficiency in Accounting and Investment Analysis" in conjunction with FundCount. The report examined family offices through a survey of 44 firms and interviews with 20 senior executives representing over $72 billion in assets under management.
(The firm won Best Client Accounting Solution and Best Client Communications Solution awards this year in Dubai.)