Exclusive: HSBC PB's COO Talks Client Onboarding
Wendy Spires, Head of Research , November 4, 2019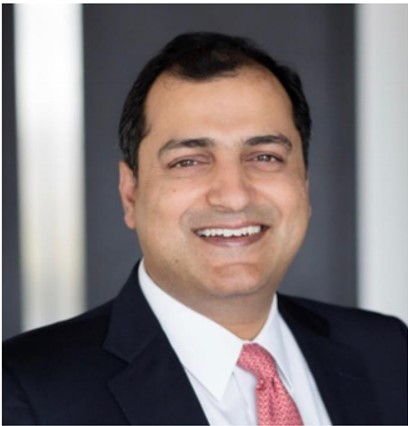 We talk to the private bank about how to make the most effective use of technology to alleviate the pain of onboarding clients.
New research by this publication shows that the industry is still struggling to streamline client onboarding. In this exclusive interview, Anil Venuturupalli, global private banking chief operating officer at HSBC, explains why the process can leave wealth managers mired in complexity, and explains where his firm is investing in cutting-edge technology.
New research from WealthBriefing - sister news service to this one - and Fenergo delves into the true state of client onboarding in the industry today, finding that a great many wealth managers are plagued by operational inefficiencies - and often heavily exposed to risk - as a result of disjointed systems and processes. Lacking STP within the process in addition to connectivity with CRM and other systems, it is little wonder that a quarter or more firms are disappointing clients by taking too long to onboard them – and that professionals really worry about potential clients dropping out before take-on is complete.
Perhaps surprisingly, our new study shows that generally things haven't improved much in the five years since this publication first shone a light on the onboarding issue. But while the sector's slow progress in improving such a vital client experience area is disappointing, it should not be forgotten that the technological challenges firms are up against are far from insignificant.
As Venuturupalli observes: "When done well, the onboarding process enables a holistic, robust discussion with clients on their goals and furthers the trust that clients place in their provider. However, this involves understanding the client, their transactional preferences, investment goals and all the documentation required to support this dialog.
"Building the optimal technology platform for onboarding requires institutions to seamlessly blend diverse components such as internal policies, core banking system technology, CRM technology, investment management tools and a document repository tool – and then to bring that all together into a single digital experience for the client."
A multi-faceted challenge
This, it hardly needs to be said, is no easy task. It is no overstatement to say that the onboarding process can be fiendishly complex, touching on multiple personnel in perhaps six departments, and involving a slew of systems likely not to "talk" to each other well. Little wonder that the onboarding reality at so many firms is circumlocutory workflows and data that gets dammed up rather than flowing throughout the organization.
As our report explores, the first 90 days of a fledgling relationship should be thought of as a "golden period" where clients open up about their preferences and goals, and are most open to doing additional business. However, front-line professionals confirm that a lack of systems connectivity is instead causing opportunities to be lost. Data "gold" so often languishes in siloes when it could be mined for sales potential.
The amount of information and checks required for a "good" onboarding continues to grow in a process that must simultaneously serve a wide range of regulatory, logistical and servicing aims. Strikingly, however, our survey found that half of firms aren't centralizing the data they gather on clients at onboarding for re-use throughout the organization.
Accelerating use of APIs
While certainly nothing new in the wider world, the wealth management sector's increased use of Application Programming Interfaces clearly forms part of the solution to the lack of connectivity which underpins so much of what needs improvement in client take-on procedures. Venuturupalli expects onboarding processes to become commensurately smoother as wealth managers' use of APIs significantly accelerates over the next five years.
He cautions, however, that although APIs offer the ability to traverse multiple systems to create a single experience, they do not solve the underlying architectural complexity that wealth managers may be laboring under. Sustained investment in process improvement is invariably what is required.
Nor is implementing APIs necessarily a quick - or cheap - fix, Venuturupalli warns: "Implementing APIs with legacy and likely bespoke back-end processes can represent a significant investment. You have to assess the ROI on these investments and against other elements of client service, such as trading and advice."
Compliance complexities are clearly uppermost in mind at a time of spiraling AML fines, but the all-important client experience was unsurprisingly found to be the biggest driver of onboarding investments for wealth managers today.
Interestingly, the wealth industry's biggest players seem to have rapidly become united in the view that a high-quality onboarding experience does not preclude an element of self-service. Indeed, providing capabilities for secure document upload and digital signatures may be the market of a good client experience at a time when extreme convenience is the expectation.