How Tech Changes Role Of Wealth Advisors
Tom Burroughes, Group Editor , October 3, 2019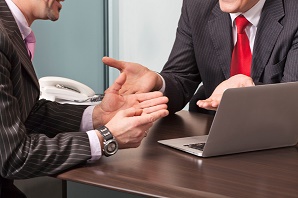 This publication looks at how technology is changing how wealth advisors operate, and what the future trends might be.
Over the next few days, this publication will run interviews with a number of firms about how they think technology will affect how wealth managers operate. And going into the months ahead, this news service will continue to track this vital area. Readers who want to share experiences about how technology has, or has not, changed their working lives should email tom.burroughes@wealthbriefing.com and jackie.bennion@clearviewpublishing.com
It's the 21st Century so we need to talk about robots. And mobile devices, two-way video, Big Data, data mining, cloud computing and telecommuting. Are you keeping up with all this? Because you need to do so in today's wealth management industry.

All these technological marvels are, at least according to some people, going to make humans redundant. But already the private banking and wider financial services sector is figuring out that these new devices and ways of communicating can augment and enhance humans' capacities, just as an artificial knee or super-powerful hearing and visual aid might do. (The words "augment" and "enhance" come up a lot). Debate is therefore focusing on how technology can boost advisors' productivity.

As productivity is one of the key performance indicators, it will be used to judge technology at wealth management houses. Private banks are, in this writer's experience, coy about whether relationship managers have a client ratio (such as 25 clients per RM) but even if there isn't an exact number, the idea is to make advisors more effective. In practice, it can mean that RMs serve more clients each, and bring in more new clients to a firm.

The need for RMs and other staff to deliver more of the goods is easy to locate. Margins are under pressure due to increased regulations; low, or even negative, interest rates, demand for more sophisticated services and rising labor costs. According to Boston Consulting Group in 2017, pre-tax margins at global wealth managers fell to 22.4 basis points in 2017 from 33 bps in 2007, with inflated compliance costs much to blame.

With part of the value chain in finance being commoditized, even the more "human" side of private banking has to prove its value more vigorously, and technology can help. Firms are using technology's ability to mine data so that RMs can be better informed about prospective clients and make a sharper pitch. A better-prepared RM is more likely, so it is hoped, to win and keep a client.