Family Business Insights
Making Family Businesses Future-Proof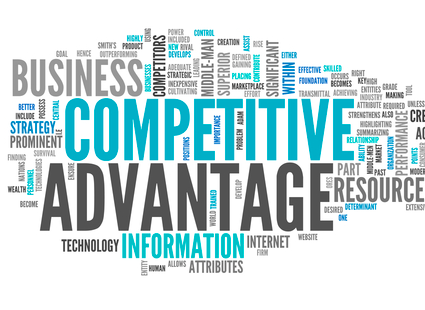 The author of this article examines the practices and qualities that enable family-owned firms to thrive through volatile times.
The writer of this article, Greg McCann, is the founder, principal and leader of a national family enterprise consulting firm which creates workshops, consults, publishes, and generally innovates on matters of importance to family enterprises. He talks about the qualities of family-owned businesses and what is needed for them to survive and thrive. This is an important topic of course for the clients of many of our readers.
The editors of this news service are pleased to share these views and invite responses. As always, they do not necessarily agree with all views of guest writers and invite writers to respond. Email tom.burroughes@wealthbriefing.com and jackie.bennion@clearviewpublishing.com
A recent study revealed that by 2026 Fortune 500 companies are likely to remain Fortune 500 companies for just 14 years on average. That is less than half as long as they did 50 years ago. In the field of the family business, a landmark study conducted by the Family Firm Institute and Joe Goodman revealed that the average family business in the United States had changed their core business an average of 2.1 times. It also found that 90 per cent of family businesses owned more than one business and 20 per cent owned five or more businesses.
These findings send a clear message: To survive and thrive in today's global, complex, interdependent and unpredictable world, all businesses - but, arguably, above all family businesses - must develop a new mindset that makes the family involvement a strategic advantage to all the family's enterprises. Put another way, families themselves need to be viewed as the enduring part of the family business system and often the source of the wealth creation! In concert with this new mindset, family businesses would also benefit from creating a new practice that continuously develops the family's capacity.
What follows is a brief discussion of the process of developing a new mindset and capacity building that I lead family businesses through. It follows the "who, what, why and how" framework but is slightly re-arranged to reflect the order in which I recommend families address each element.
Why?
I encourage my clients to start with "why" and ask: What is your family's purpose? Why do you invest so much time, energy, and resources? If families aren't clear about their purpose, their vision and values, they are less likely to survive economic or emotional challenges. Here's one way to explore this: Imagine your family is going to be on the cover of a magazine in five years. What is the magazine, and what is the caption about your family as distinct from its enterprises?
There are many ways to distill your values but one especially effective way is to imagine starting to assess what your family will stand for and what they won't. Then, create ways to assess if you are fulfilling those values.
I have found that families in business together need to adopt a mindset that says we are a family that aligns our purpose and values with all the enterprises we are involved with. Implicit in this is an expansion from the family's business or businesses to other activities such as philanthropy, social entrepreneurship, or family office functions, including investment or risk management. As Peter Drucker famously said: "Profit is like oxygen; necessary for life but hardly a reason for living."
Who?
Step two is to consider people and relationships and how you are developing them. Capacity building means developing your family in ways that enable everyone to think more effectively; to have the emotional intelligence to build better relationships; and be able to step back from any situation and gain a broader, more insightful perspective.
Families can look at the fields of human development and leadership development for a clear framework on what this process looks like and how to accelerate it. One vertical leadership development model, known as Leadership Agility, looked at leaders' evolving self-awareness, empathy, ability to frame complex issues (always more present in family enterprises) and innovation, or the creation of value from the ever-increasing rate of change. Based on an analysis of more than 800 leaders, it identified six stages of development that all leaders can evolve into—finding that 85 per cent of us fall into just three of these stages: the Catalyst, Achiever, and Expert. (See "Leadership Agility" Text box.)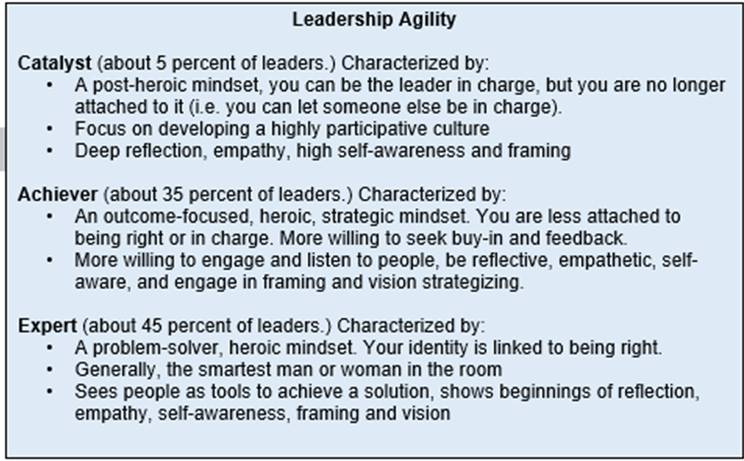 In our work with families, we also look at character, which I think of as how you would act when you thought there were no consequences or, put more simply, if no one was watching. To explore this, we encourage families to reflect on, discuss, and seek feedback on whether their individual and family character aligns with how others see them or not.
How?
Next, we encourage families to assess how they want their actions to be in alignment with their purpose and values - and whether they are.

Research adds wisdom to this exploration. For example, businesses across the globe that have survived for more than a century tend to have greater cohesion in four areas, according to research conducted by Joseph Astrachan and Torsten Pieper: They are:
-- Family emotional cohesion: Or, does the family get along and like spending time together?
-- Family financial cohesion: Does the family benefit indirectly from the wealth it created (for example, by paying for education)?
-- Business emotional cohesion: Does the family have pride in their business and what it does?
-- Business financial cohesion: Does the family benefit financially (for example, through salaries or dividends) from their involvement with the business?
In my work with clients, I have seen families who engage in processes to assess and strengthen these types of cohesion to cultivate the resilience that enables them to navigate through difficult times.
What?
Finally, what are the outcomes your family wants? I encourage families to ask questions, such as: Are the desired outcomes increasing all types of capital, such as human capital (talent and capacity), social capital (relationships and networks), and even spiritual capital (meaning, devotion, and so on)? How much time, effort, and monitoring do they want to invest in these types of capital compared with their financial capital? Is there an opportunity in that to reframe much of what you are doing with greater focus on the qualitative (i.e. nonfinancial) aspects and less on the quantitative (i.e. financial)?
For family business leaders, there are, of course, no guarantees of survival over the generation in an age as uncertain and fast-changing as this. But of this I am certain: Cultivating a mindset that recognizes the family as the enduring part of the business enterprise and develops its capacity through effective practices increases the odds that a family business will not only survive but thrive.

About the author
Greg McCann is the founder, principal and leader of a national family enterprise consulting firm that creates workshops, consults, publishes, and generally innovates on issues of importance to family enterprises. As an author, educator, coach, consultant and speaker, McCann works with family enterprises in the areas of leadership, transition, communication, conflict resolution, and with a special emphasis on helping the next generation succeed in their careers and lives. Greg has coached leaders and executives for nearly 20 years and is certified in Leadership Agility and Myers-Briggs Type Indicator. www.greg-mccann.com
Footnotes:
1, [https://www.inc.com/ilan-mochari/innosight-sp-500-new-companies.html]
2, From Longevity of Firms to Transgenerational Entrepreneurship of Families: Introducing Family Entrepreneurial Orientation.
3, Ibid
4, T M Pieper and J.H. Astrachan, Mechanisms to assure family business cohesion: guidelines for family business leaders and their families, Cox Family Enterprise Center, Kennesaw State University, 2008.