White Papers
Understanding The Psychology Of The Super-Rich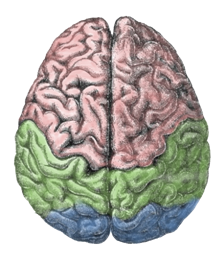 An academic and investor is exploring the psychological drivers of entrepreneurship and wealth. Here are some of his thoughts.
Investor, entrepreneur and academic Dr Rainer Zitelmann returns to these pages to talk about what drives people to attain high net worth status. Such drivers aren't always as appreciated as they should be, and are all too often obscured in some of the biographies and autobiographies of Silicon Valley tech tycoons and their peers in other sectors.
Dr Zitelmann has written recently about other - sometimes controversial - wealth management matters, such as people who are unwilling to admit that their criticism of great wealth is driven by envy rather than a notion of social justice. He has also written about inheritance and misundertandings which can arise from it. The editors of this news service are pleased to share these views; to respond, readers should email tom.burroughes@wealthbriefing.com or jackie.bennion@clearviewpublishing.com
There are so many books that explain how to get rich.
But what are the real foundations of success? Education is less important than entrepreneurial thinking, the joy of swimming against the current of mainstream opinion and the ability to transform setbacks into opportunities.
There are masses of books on how to get rich. But most of them are straightforward "how-to" books that readers should approach with a degree of skepticism for several reasons: if the authors of the books claim to know exactly how to become rich, it goes without saying that they should be rich themselves. Unfortunately, this is often not the case. Of course, it is also possible to argue that someone could write a good book about training in a sport without necessarily being an elite athlete themselves. In this case, their book should be based on scientific research. However, anyone who works their way through a pile of guidebooks on the subject of "becoming rich" will soon realise that the vast majority are based on the author's personal opinions rather than on personal experience or scientific findings.
Scientific researchers have so far provided very few insights into the subject of getting rich. Sociologists and economists have been more interested in "inequality research" or "poverty research" than they have been in the genesis of wealth on a personal level, even though many people are very interested.
Stocks are not the answer, entrepreneurship is – many "how-to get rich" books advocate stock market investments. And, indeed, stocks serve their purpose – although they tend to be more appropriate for preserving wealth rather than building a fortune. One German researcher, Melanie Böwing-Schmalenbrock, conducted 472 interviews with people worth an average of €2.3 million ($2.55 million) and median net assets worth €1.4 million for her doctoral dissertation. Thus, the study dealt with the so-called millionaire next door.
Her key finding was that the most important prerequisite for becoming wealthy (with the exception of inheritance) is self-employment, i.e. working as a freelancer or, more so, as an entrepreneur.
"Entrepreneurship in particular is a guarantor of very high wealth. Average wealth increases enormously with entrepreneurship: On average, households that became rich in this way are worth 2.5 million euros more than households in which entrepreneurship is not a factor."
Employees rarely become rich. Inheritance does play a role, but in more than half of the study's rich households, self-employment was far more relevant than inheritance. In the US, the proportion of self-made millionaires and billionaires is even greater than it is in Germany. In 1984, less than half the people on The Forbes 400 list of richest Americans were self-made. By 2018, in stark contrast, this same figure had risen to 67 per cent.
As many as 48 per cent of the interviewees in the German study stated that investments in real estate represented an "important" source of their wealth, and almost one in ten went as far as to describe real estate ownership as the "most important contributor" to their own wealth creation. In comparison, 20 per cent described stock market gains as an important factor in building their fortunes; however, only 2.4 per cent stated that this was the most important aspect in becoming rich.
A glance at the widely published lists of the richest people in the world provides ample confirmation of this: almost all of the world's richest individuals are the owners (and often founders) of large corporations (or their heirs), while hardly any of them have become rich through the stock market. Although Warren Buffett is frequently cited as an example of someone who has become incredibly wealthy via stocks, he is by no means a typical equity investor – he actively participates in listed companies.