UHNW Institute
The Evolving World Of Broker-Dealer Platforms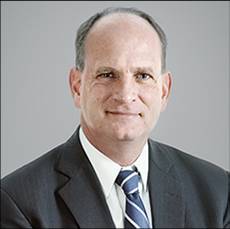 How do they price their services?
Because of the evolution in the industry toward providing a broader array of financial advice and services to UHNW and family office investors, brokerage firms have had to expand the ways in which they charge for their services. Historically, these firms charged commissions for securities research, sales and trading (for example cents-per-share for the purchase and sale of securities). However, as they expanded their offerings to include investment advisory and financial planning, they developed asset-based advisory fee pricing models similar to RIAs.
While commission-based pricing models are still prevalent within brokerage firms, they tend to be client-preference driven as opposed to an industry pricing model. Clients who are transactional in nature and are using traditional "brokerage" services are still able to pay for these services on a commission basis. Others who are using the firm and its advisors for investment advisory services and financial planning can do so for an asset-based fee. Indeed, it has been a preference by the firms and the regulators to move towards more asset-based fees, as opposed to commissions, as this provides more predictability in revenue and reduces some of the inherent conflicts where revenue is tied more directly to recommendations to buy and sell securities.
Brokerage firms (and most commercial banks and trust companies) also generate revenue from the sale of third-party asset management funds including mutual funds, separately managed accounts (SMAs), and alternative investments. Pricing for these investments can include fees charged directly to the investor by the firms and retrocessions from the third-party asset managers.
What are their regulatory roles/responsibilities and potential conflicts of interest?
The evolution of the wealth management industry whereby firms are increasingly offering many of the same wealth management services (including securities brokerage), and where firms and advisors can be both "brokers" and "advisors" under different regulatory regimes, has caused a great deal of confusion among investors and potential for unidentified conflicts of interests. This perplexity can come from investors' lack of understanding about the regulatory standards under which the advice is being given, the true costs of an investment recommendation, or the financial incentives advisors might be receiving to sell a particular investment solution.
For example, with respect to roles and responsibilities, investment professionals who recommend the purchase and sale of securities to clients exclusively as a "broker or dealer" (3) must adhere to different professional standards than when they are acting as an "investment advisor" (4) for clients. This delineation, while confusing for some investors, is based on legitimate differences that apply based on the advice and services they are providing. When acting as a "broker," investment professionals (regardless of the industry platform from which they operate) must meet certain suitability, disclosure and other standards when making recommendations to clients. However, when acting as an "investment advisor" these same professionals have a formal fiduciary duty to clients, in addition to suitability and disclosure requirements, and must always "act in their clients' best interests."
As a result of the confusion these different regulatory regimes can cause, there has been a great deal of effort by both firms and regulators to improve investor education. The focus of these efforts has been on making sure there is adequate disclosure about roles and responsibilities, compensation arrangements, and potential conflicts of interest. The SEC recently clarified one of these distinctions by implementing the "Regulation Best Interest Rule" (https://www.sec.gov/news/press-release/2019-89). Under Regulation Best Interest, broker-dealers will be required to act in the best interest of a retail customer when making a recommendation of any securities transaction or investment strategy involving securities to a retail customer. This new Rule will enhance the broker-dealer standard of conduct beyond existing suitability obligations and make it clear that broker-dealer advisors may not put their financial interests ahead of the interests of a retail customer when making recommendations.
Conclusion
Given the increasing similarities in how financial services firms advise and serve UHNW and family office clients, it is more difficult than ever for investors to identify appropriate service providers based solely on industry platform. Therefore, UHNW and family office investors should focus less on the industry platform a particular firm is associated with and more on the relative differences in cultural norms, resources and platforms, advisor make-up, and compensation/incentive structures.
UHNW and family office investors should strive to understand these differences as they are applicable to what they are looking for in terms of advice and services relative to the type of investor they are (e.g., delegatory vs. controlling, level of wealth and sophistication, importance of independence, breadth of services required, etc.). Understanding themselves is therefore just as important to investors as knowing about the different platforms and firms. Indeed, this is often one of the most important considerations when making decisions about which firm and/or advisor is best suited to serve them.
Footnotes
1, This list is not meant to be all-inclusive or representative of all the various brokerage businesses that serve UHNW and family office investors. Rather, it illustrates the types of firms included as part of this paper's categorization of "broker-dealers" or "brokerage firms."
2, Envestnet Industry Trends, April 2019.
3, The Securities Exchange Act of 1934 ("Exchange Act") governs the way in which the nation's securities markets and its brokers and dealers operate. Section 3(a)(4)(A) of the Exchange Act generally defines a "broker" broadly as any person engaged in the business of effecting transactions in securities for the account of others. Unlike a broker, who acts as agent, a dealer acts as principal. Section 3(a)(5)(A) of the Exchange Act generally defines a "dealer" as any person engaged in the business of buying and selling securities for his own account, through a broker or otherwise.
4, The US Investment Advisers Act of 1940 ("Advisers Act") governs "investment advisers." Section 202(a)(11) of the Advisers Act defines an investment adviser as any person or firm that is (1) engaged in the business of (2) providing advice to others or issuing reports or analyses regarding securities for (3) compensation. A person must satisfy all three elements to fall within the definition of "investment adviser."
About the author
Mr Woodson is Executive Vice President, Head of Wealth Advisory and Family Office Services for Boston Private. He has more than 25 years of experience within financial services and joined Boston Private from Citigroup where he served as head of the Family Office Group for Citi Private Bank in North America. Prior to joining Citi Private Bank, Mr. Woodson held senior private banking and family office positions at Credit Suisse and Merrill Lynch where, among other responsibilities, he ran a multi-family office (MFO) business and managed ultra-high-net-worth and family office clients. Mr. Woodson was also a founding member of myCFO, an integrated wealth management firm started by a number of well-known Silicon Valley technology executives.
Mr. Woodson began his career in a Big Four public accounting firm as a tax professional, where he spent almost a decade providing domestic and international tax advice to ultra-high-net-worth individuals, families and closely-held businesses. He earned a master's degree in accounting from New York University's Leonard N. Stern School of Business and a bachelor's degree in economics from University of California, Irvine.