Three Critical Questions for CFOs Today - Boston Private
Steve Gaven, June 10, 2019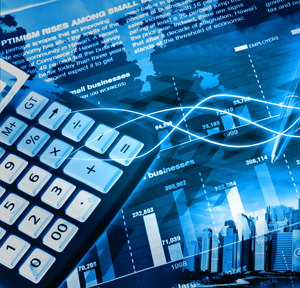 This article illustrates how the role of chief financial officers at wealth management firms is changing.
Here is a commentary by the chief financial officer of Boston Private, Steve Gaven, about what he says are three main issues that CFOs such as him must address and get right in building a successful wealth management business. (Regular readers may remember that Boston Private has been busy on the recruitment front lately.) Family Wealth Report is grateful for this contribution to the debate; readers who want to respond can email tom.burroughes@wealthbriefing.com

The financial services industry is experiencing a dramatic evolution. Business models, technology and customer behavior are changing rapidly, keeping both new market entrants and incumbents on their toes. Chief financial officers are increasingly being asked not only to manage the firm's finances, but to help shape the strategy and direct investment to parts of the firm expected to drive growth. As such, here are three big-picture strategic questions that chief financial officers should be asking in order to compete:
1. What does it take to achieve or maintain a competitive edge in the current consolidation environment?
In today's ever-shifting competitive environment, CFOs must stay abreast of the trends driving the future of the industry. One such trend is consolidation for purposes of scale: see the recent merger between SunTrust and BB&T as an example of two large institutions combining to achieve "the scale needed to compete and win in the rapidly evolving world of financial services."
With large banks consolidating in order to share resources and strategically reinvest in growth drivers, the pressure is on for smaller players to stay competitive with these increasingly massive institutions. Firms that lack the scale and resources to develop new platforms and technology in-house must be strategic about partnering with vendors who offer the capabilities they need - and who have the staying power to build a sustainable business relationship.
For CFOs, this means cultivating a strong understanding of what partnerships and resources are available, what they can do for the company from a productivity perspective, how they perform in the context of the investment plan and P&L, and, finally, how to budget and invest accordingly.
2. What do technological advances in the wealth management space mean for our business model?
When it comes to technology's impact on the financial services industry, there's no denying that the genie is out of the bottle. Tech is driving sweeping changes that present both opportunities and challenges for financial firms. For instance: better technology contributes to greater efficiency by allowing companies to automate tasks like portfolio rebalancing, tax-loss harvesting, and asset allocation. But it also puts downward pressure on the price of wealth management services in certain parts of the market.
In order to maintain profit margins, wealth managers must improve productivity - which technology can help them do. A sophisticated technology platform can free up more of an advisor's time for the value-add advice and personal attention that enhances the client experience.
CFOs should focus on building a technology ecosystem that satisfies clients' desire for seamless access to information and service via a smartphone, but also enhances the banker or advisor's relationships with their clients. This often requires shifting resources from traditional channels and redeploying them to keep pace with emerging technological needs and evolving client expectations.
3. What is our strategy for managing analyst and investor relations?
Publicly traded firms should always be mindful of the fact that their shareholders own the company. Managing investor relations and engaging with industry analysts is a necessary component of serving those shareholders.
Ideally, CFOs and management teams should get out on the road and meet with analysts face-to-face. The massive players tend to dominate analyst coverage of the banking and wealth management sector, so it's even more important for mid- or small-cap companies to invest time and energy in investor relations in order to ensure that they are heard.
Last but not least: when it comes to addressing critics within the analyst community, spend equal time with your audience regardless of their view of the company. Management teams are often reluctant to engage with analysts who have less favorable opinions of their companies; however, these are exactly the people they should be sitting down with. When management is confident in their story and strategy, it's valuable to initiate and maintain an open dialogue with analysts so that they have a full understanding of your business and its unique story. The analyst may not agree with your approach, but you don't have a chance to correct misperceptions or address concerns unless you engage.
As the wealth management industry evolves, the role of the CFO is shifting beyond the traditional responsibilities associated with maintaining financial stability. In 2019, that means keeping pace with a fast-moving field of competitors, allocating resources to invest in technology and taking an active role in investor relations.