Investment House Kicks Out Multi-Billion Coal Assets
Tom Burroughes, Group Editor , May 14, 2019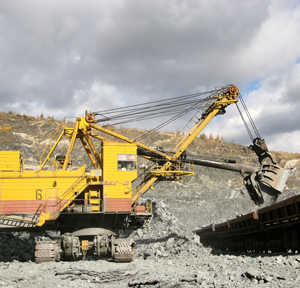 The move means that 12 per cent of existing assets under management will no longer be held in coal-related businesses, the firm said today.
An investment firm is excluding coal investments in all its portfolios, equal to 12 per cent of all its assets, or €6.6 billion ($7.41 billion), part of a trend of organizations acting to fit with environmental, social and goverance investment themes. (This publication is publishing a series of features and interviews on this topic.)

The move by ODDO BHF Asset Management to publicize its actions chimes with those of a week ago by First State Investments and Colonial First State Global Asset Management. Both firms have pledged to cease investing in tobacco companies. Today ODDO said that it will dump any existing holdings by the end of this year. BNP Paribas Asset Management took such a stance last year.

Explaining its action, ODDO said its "coal exclusion policy" shuns "any mining company that generates more than 5 per cent of its revenues with coal and any power generation company that generates more than 30 per cent of its revenues from coal".

Fossil fuels such as coal and oil are blamed for driving man-made global warming, and a recent financial sector trend has been for investment firms to screen out such sectors and deploy capital to those such as renewables instead.

ODDO cited data from the International Energy Agency stating that about 30 per cent of global carbon dioxide emissions in 2017 came from burning coal.

In addition to the high CO2 emissions, mining and the use of coal have negative ecological and social consequences such as causing water and soil pollution or the impairment of human health.

"It's increasingly clear that coal is also economically at a dead end", Nicolas Jacob, head of ESG Research at ODDO BHF AM, said. "If the regulatory restrictions on CO2 emissions continue to tighten, most of the proven coal reserves will not be exploited, resulting in substantial financial losses of several hundred billion dollars. So, for an asset manager with fiduciary duties for long-term investors, it makes sense to exclude coal from its investment universe."

ODDO BHF AM is part of the independent Franco-German financial group ODDO BHF that was founded in 1849.