Family Offices Turn More Meritocratic, Use Fewer Headhunters - Study
Tom Burroughes, Group Editor , January 10, 2019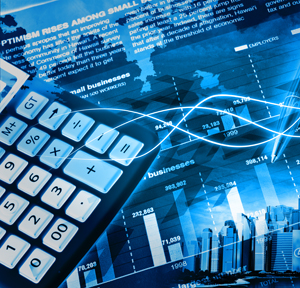 A major study of the world's family offices delves into how they recruit talent, manage their affairs and examines their broad asset allocations.
Wealth and business dynasties are more likely to be run on merit rather than giving preference to the seniority of a family member, according to a study of family offices from 17 countries.

The study was issued today by Northern Trust Global Family Office and Private Investment Offices Group, part of Northern Trust, and the Wharton Global Family Alliance. Some 40 per cent of respondents have more than $1 billion assets in under management.

More than half of the survey respondents said succession planning is driven by expertise in managing families, showing that family offices are more focused on promoting leaders with emotional intelligence and business expertise than on age and seniority.

The study also showed that family offices are not using headhunters to find talent as much as they did in the past. Between 2014 and 2017, the use of headhunters fell by 50 per cent, suggesting a big shift in how these entities find staff.

"With experienced family office workers in high demand, the report also illustrates an increase in the incorporation of non-monetary perks into family office incentive packages, such as an attractive work environment and 'quality-of-life' benefits. Notably, the importance of investment with a social/ethical dimension as a talent incentive has nearly doubled over the past three years," the study said.

The 2018 Family Office Benchmarking Report also pointed to how these organizations have boosted holdings of private equity and listed stocks at the expense of fixed income and hedge funds over the past 12 months.

A steady theme for the ultra-high net worth population around the world has been rising interest in private markets (debt, equity, infrastructure and real estate), and some disenchantment with hedge funds after years of lackluster returns.

The Wharton/Northern Trust report found that within the field of private equity, there is also a considerable demand for "club deals" in which families cluster together for specific transactions. Some 42 per cent of respondents co-invest with one or more family office, bypassing private equity houses.

"Increasingly, family offices are also investing alongside a private equity firm in which it is already a partner on a deal-by-deal basis. Looking ahead, respondents predicted that private equity will be a significant contributor to future returns," the study found.

Not all about returns
While family offices place high importance on future portfolio results, this year's respondents emphasized that success also centers on education and succession planning for their family, and talent acquisition for the office, the report said.

"Our collaboration with Northern Trust comes at a critical time: we are entering the greatest wealth transfer in history," Raphael (Raffi) Amit, founder and chairman of the Wharton GFA and Wharton's Marie and Joseph Melone Professor and Professor of Management, said.

Family offices are taking a wider view of wealth than just investment, the study found. Commitments to educational programs have increased since the previous year, and family offices look to vendors such as private banks to help prepare the next generation for leadership.

Tech
Technology continues to be critical to a family office's ability to enhance productivity and expand operations, and they are willing to invest to get the best experience. When selecting a financial technology platform, survey respondents indicate that adaptability and ease of use are their top priorities, more so than cost. As technology's role increases, family offices are leveraging the efficiencies to widen their scope. Relative to past surveys, the median family office grew in the number of professionals employed, the number of households serviced and the number of custodians, the report said.