Arguing The Merits Of Private Foundations
Page Snow, September 27, 2018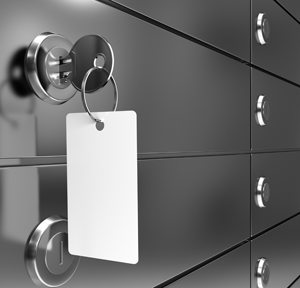 The author of this article gives the case for private foundations, continuing a debate about the kind of structures best suited for HNW philanthropy in the US.
Run your own charitable programs - without setting up a separate nonprofit
Direct charitable activities (DCAs) are IRS-approved programs that permit foundations to directly carry out their own projects, enabling you to take on activities that no non-profit organizations are doing. Examples of successful direct charitable activities we've helped facilitate include:

• Providing highly durable soccer balls to kids in war-torn countries;
• Providing music lessons in a public school that lost its arts programming due to budget cuts; and
• Purchasing business attire and paying for the removal of gang tattoos to help paroled prisoners rejoin the workforce.

7. Sidestep Unsolicited Requests
Although an individual can just write a check, private foundations have boards that must approve funding. Even if your foundation's board consists only of immediate family members, you'll be able to say, with perfect sincerity: "it's a wonderful cause, but I'll need to take this to my board."

8. Give critical support without making an irrecoverable donation
Would you like to extend credit to a local bakery employing homeless people? Perhaps you'd like to make a low-interest loan to a local theatre company to upgrade their stage and lighting. You can use a private foundation to make Program-Related Investments (PRIs) - loans, loan guarantees, and equity investments for a charitable purpose. These financing mechanisms, historically associated with banks or private investors, enable private foundations to get a return on their investments, either through repayment or return on equity. And because PRIs are repaid (potentially with interest), you are able to recycle your philanthropic capital for another charitable use.

9. Hire staff, including family members
If you have a foundation, it's permissible to pay qualified staff for their foundation-related work - even if your foundation is staffed by family members. Federal tax law permits foundations to pay "reasonable compensation" for personal services.

For example, one family appointed their daughter, an art school graduate, to serve as the executive director of their foundation. Because the foundation was active in the region's arts and culture scene, she was able to make valuable connections, get an insider's perspective on grantee organizations, and eventually land her dream job of assistant curator at a local museum.

10. Train the next generation for success
Many families of wealth are concerned that their good fortune might kill their children's ambition, especially if wealth passes to their children before they've had a chance to develop sufficient maturity and personal goals. For these families, a foundation offers benefits that no individual giving could ever replicate.

A private foundation enables children to participate in wealth and understand both its power and responsibility. By seeing how the foundation manages its investments, deliberates over its grants and expenses, and impacts the communities it serves, children learn the value of money in ways no lecture can ever hope to match.

About the author
Page Snow is chief philanthropic and marketing officer at Foundation Source, which provides comprehensive support services for private foundations. She earned a BA from Sarah Lawrence College and an MA from the University of Pennsylvania.