Arguing The Merits Of Private Foundations
Page Snow, September 27, 2018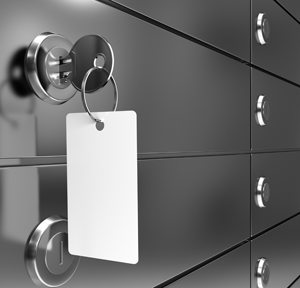 The author of this article gives the case for private foundations, continuing a debate about the kind of structures best suited for HNW philanthropy in the US.
Page Snow, the chief philanthropic officer, of Foundation Source, examines what she sees as the merits of a private foundation. (More details on the author below.) Such structures have been discussed in these pages before, and the debate over the pluses and minuses of private foundations and donor-advised funds continues. The editors of this news service are pleased to share these insights and invite readers' replies; the editorial team do not necessarily share all the views of guest contributors. Email the editor at tom.burroughes@wealthbriefing.com
Many of us give generously to charity - especially during the holiday season. But if you've been giving by writing checks or clicking "donate" online, you should know that giving through a private foundation offers tremendous advantages over giving as an individual donor. Here are just a few:

1. You get immediate income tax savings with the flexibility to give over time
Although individual donors often rush to make their charitable donations at the end of the year in order to claim their same-year tax deductions, private foundations have the luxury of taking a more leisurely and considered approach. With a private foundation, you get the tax deduction up front when the foundation is funded, and then you have time to make your charitable gifts, preserving flexibility and enabling you to give strategically.

2. You can avoid capital gains tax liability on appreciated assets
You can donate appreciated assets to your foundation, such as low-basis stock that you've held for years, and realize a tax deduction for their full fair market value of up to 20 per cent of adjusted gross income (AGI) with a five-year carry forward.

3. Foundation assets are exempt from estate and gift taxes, yet they remain under your control
Contributions to your foundation are irrevocable and must be dedicated to charity. However, these assets are removed from your estate for tax purposes, and you and your family can continue to decide how those assets will be invested, and where and how they will be granted.

4. A foundation can grow into a sizeable philanthropic legacy
The majority of foundations are set up to exist in perpetuity. And because the assets in a foundation are tax advantaged, they can grow substantially through compounding. Over time, your initial funding can become a considerable endowment that can be passed down to your family from one generation to the next.

5. You can make international donations
Private foundations can grant directly to overseas charitable organizations, even when there is no IRS-recognized 501(c)(3) entity to serve as an intermediary. For example, if you want to give to a small, privately run orphanage in Africa, you could make a grant, either by finding the organization to be "equivalent" to a US public charity, or by exercising "expenditure responsibility."

6. You can cut out the middleman and put your dollars where they'll do the most good
Although the most common way to give is to donate directly to a charitable organization, having a private foundation enables you to get those tax-advantaged dollars where they're needed directly. You can use a private foundation to:

Give funds to individuals and families
The IRS allows private foundations to provide funds to individuals and families for emergency relief or hardship assistance in circumstances such as loss of employment, illness, and temporary displacement.

Award scholarships
With your checkbook, you can make a donation to a charitable organization such as your alma mater in support of its scholarship program. But foundations may create their own scholarship programs and choose the recipients with advance approval from the IRS. Some foundations choose to reward not just high-achieving students, but also young people who've overcome significant obstacles, served their communities, or demonstrated great initiative.