Strategy
New Jersey Bank To Join Cetera Financial Institutions Platform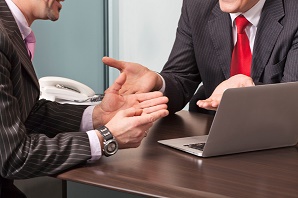 The bank will move its wealth management operation to the platform, which is part of the Cetera Financial Group network.
New Jersey-based Investors Bank, a subsidiary of Investors Bancorp, will move its retail wealth management operation to the Cetera Financial Institutions platform, part of the Cetera Financial Group network, which is focused on serving wealth management firms.
Investors Bank serves high net worth clients in its branches in New Jersey and New York, and has total assets of $24.78 billion, Cetera said in a statement.
Encompassing 22 financial professionals and over 65 licensed bankers working across all of its branches, Investors Bank's Investors Financial investment program focuses on providing financial planning, retirement, insurance and investment management services its client base.
"From the onset of our search for a new broker-dealer, we were extremely impressed with Cetera Financial Institutions because of its deep understanding of the important role financial institutions play in delivering wealth management services to its clients," said Richard Koll, senior vice president of wealth management and insurance at Investors. "The firm's singular focus on helping banks and credit unions, combined with the high quality of its technology platform and its proven track record of supporting the delivery of an exceptional service experience to advisors and their clients made this a very natural strategic alliance for our bank."
LeAnn Rummel, president of Cetera Financial Institutions, said: "We're excited to welcome Investors Bank to our platform, and to support the next stage of growth for its retail wealth management business. Like many financial institutions seeking wealth management-driven growth, Investors Bank has chosen to affiliate with Cetera Financial Institutions because of our focus on supporting bank and credit union-based investment programs, our world class technology resources and our delivery of an advice-centric experience to reshape the future of our industry. We're privileged to support Investors Bank and hundreds of other growth-oriented bank and credit union programs across the country."
Cetera Financial Group is a network of independent firms empowering the delivery of professional financial advice to individuals, families and company retirement plans across the country through trusted financial advisors and financial institutions.