M and A
CAPTRUST Announces Sixth Merger Deal So Far This Year Amid M&A Trend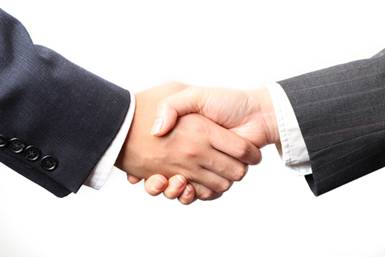 In an almost daily event, another US wealth management firm announces a merger.
Raleigh, North Carolina–based CAPTRUST, a registered investment advisor firm, has merged with Tampa, FL-based advisor firm CapTrust Advisors, adding to a string of M&A deals.
The combined organization will now operate in 34 offices nationwide and advise on more than $243 billion in client assets.
CapTrust Advisors has $19 billion of client assets under advisement. CapTrust opened in Tampa in 1998 and, together with CAPTRUST, was part of a larger CapTrust organization headquartered in Charlotte, NC. After many years partnering through the CapTrust Association, the two companies today have merged under the CAPTRUST brand.
"Given our relationship with them over the last 19 years, we understand the firm and its culture intimately, and we are excited for them to tap into the resources of the larger organization. This merger reflects the perfect alignment of values and our shared commitment to clients and colleagues," CAPTRUST chief executive and co-founder J Fielding Miller.
The latest announcement marks the sixth merger CAPTRUST completed in 2017 and the 26th deal completed over the last decade. AuM added this year through mergers stands at $40 billion.
The merger is part of a trend of M&A deals affecting wealth management in North America, with regulatory costs, desire for more scale and changing business models driving a range of corporate marriages. There have been a number of merger and acquisition deals in recent times. Last week Mercer Advisors, a RIA which is headquartered in Santa Barbara, California, announced it had acquired Blue Moon Wealth Advisory, also a RIA, with more than $90 million of assets under management. United Capital Financial Advisers (aka United Capital), the wealth management firm, has acquired three advisory firms with combined client assets of $758 million. The acquired firms are Jensen Wealth Advisors, based in Palm Desert, California; Compass Wealth Advisors, based in Elkhart, Indiana; and Asset One, with offices in Colorado and Mandeville, Louisiana.
Lifetime Financial Growth, a wealth management firm headquartered in Pennsylvania, has expanded its operation to Detroit, Michigan after acquiring Lucido-Morris Wealth Management. In another deal, for example, Peapack-Gladstone Financial Corporation, the parent company of Peapack-Gladstone Bank, recently completed the acquisition of New Jersey-based Murphy Capital Management, SEC registered investment advisor, effective August 1.