M and A
Beacon Pointe Wealth Advisors Opens Dallas Hub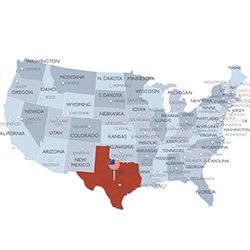 Ironmark Advisors, a $340 million firm, has merged into Beacon Pointe Wealth Advisors, expanding the latter firm's footprint in the Lone Star State.
Beacon Pointe Wealth Advisors, a Beacon Pointe Advisors firm, has merged with Ironmark Advisors and accordingly launched a regional hub in Dallas, TX, taking the firm's AuM to just over $2 billion.
Prior to co-founding Ironmark in 2006 as a managing partner, Bo Ward worked at American Express as a senior financial advisor. Eric Witte is also a managing partner and co-founder, and started his career at American Express.
As well as Witte and Ward, the team includes senior wealth advisor, Samuel Mitchell, operations manager, Nathaniel Brown, and client service manager, Kris Sabo.
BPWA is a partner firm to other independent wealth advisors.